The Revenge Cat's Diary
I do not wear little hats. I do not wear little bows. And I certainly do not want videos of me posted on YouTube where millions of people can laugh at my obvious displeasure with wearing little hats and bows.
 The humans are laughing now. Let's see if they're still laughing once they've realized I've thrown up my entire dinner on their white couch.
 Revenge is mine.
 Until next time…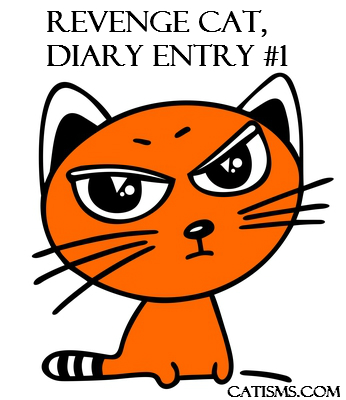 The Revenge Cat